Robot
The intelligent industry represented by Robots who is compared to the pearl located on top of manufacturing crown, is booming and becoming the key sign of contemporary technology innovation, the research, manufacturing, application is the key sign of measuring the national technology innovation and high-end manufacturing industry.
Taking the active part in development of Robot industry, Zhengzhou Wanda Technology Development Co., Ltd. is committed to developing the global leading intelligent solution provider. The company had established the long-term strategy cooperation or cooperation intention with the renown robots manufacturer such as Shenyang SIASUN, Haerbin Industry college, Nanjing University of science & technology, NINEBOT, KUKA, FANUC, etc since its foundation. The company is taking efforts to build the team with excellent technologies and international leading skills. The teams consists of 8 master-degree candidates and 4 doctoral candidates. The company owns the scientific research station and successively obt
The company operates various intelligent products including industrial robots, special robots, service robots, etc. which are widely applied in public areas such as national grid, Sino-aerospace industry, Liaoning science & technology museum, Wuhan Future science technology city, ICBC, etc.
Company core values: Dedication, credibility, innovation, development, Company's Mission: Technology makes life more exciting.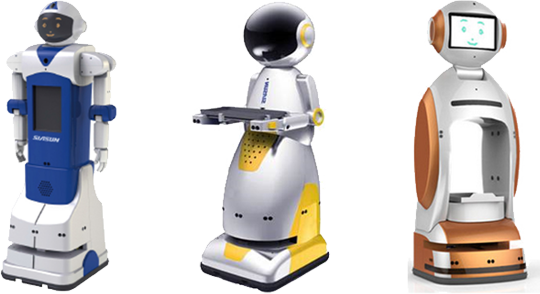 For more information of Intelligent robots, please visit our website at http://www.wdkjrobot.com